Find Reliable Interactive Voice Response Providers
With StrataCore, you will reduce cost-per-call by getting an interactive voice response system from High-Rated Providers.
Best Interactive Voice Response (IVR) Systems at just one click
Interactive Voice Response (IVR) reduces your cost per call by letting customers choose the type of help they want such as self-service or speaking to an agent. Not only will IVR software free up your agents to handle more complex cases, but customers can quickly self-solve basic issues like bill pay, account inquiries, and more.
Fill out the form and one of our experts will get in touch to help you source the best IVR system that fits your needs.
What is Interactive Voice Response?
Interactive Voice Response (IVR) is becoming more prevalent in all types of industries. 
Interactive Voice Response (IVR) is an automated telephone system feature which interacts with callers either by providing them options through menus or a touch-tone phone keypad. Then it performs actions based on the selected answers of the call through either the phone keypad or the voice response.
Fully integrated with ACD
ACD and IVR software can be built to use the same platform, for automated speech recognition, text-to-speech in multiple languages, less hassle and frustration.
This unique technology allows all customers to use the same interface, ensuring consistent interactions, streamlining and improving customer experience. Additionally, automatic call back is easy to use across multiple contact centers.
Make routine updates to your IVR phone system using an easy, menu-driven interface. Make immediate changes to your operating hours, and your system will notify callers appropriately.
Integrate with popular CRMs
Easily connect customer data with your call center by using out-of-the-box CRM integrations. Pull in customer data from popular CRMs like Salesforce or any custom-built solution. IVR technology lets you access all of your customer data at the click of a button
Additional Features & Benefits
IVR is not only used for live agents but also it can be used in store automation to display current offers, promotions, deals, and events with the added feature of Interactive Voice Response System. 
This feature is beneficial to both the caller and the company. With the help of this prompt, the callers are provided with answers and options by which they could either choose a preferred option or leave the call. In this way, the IVR system provides the desired message to the callers and the company can improve their brand image.
IVR enables the callers to interact with the agents live and gives them various options through the collection of data. With Interactive Voice Response System, a call-center company can improve the efficiency of their system and improve customer service to its maximum. IVR system not only collects contact details like name, address, etc. but also captures other information like the company profile, email id, age, etc.
The best advantage of the IVR system is that it allows the agents to understand their customer satisfaction better. With the increased level of callers and customers, there would be a need for better routing to ensure customer satisfaction. Nowadays, every company has a separate phone handling unit for customer satisfaction purposes and it's a must that the IVR routing software should be such that it allows the agents to understand every aspect of their business better and route calls in a more efficient manner.
To achieve this, most companies use an elaborate set of rules and regulations to decide the routing for each IVR. The main aim of these routing rules is to ensure that the calls coming from outside the company are directed towards the internal company database.
Another best advantage of the IVR system is that it allows the agents to prioritize calls based on the caller's priority. The live agent can be given a certain priority over calls coming from unknown callers. The IVR system works well when there are multiple callers at a time and all of them want to talk to a live agent. By giving the live agent specific priority over calls coming from unknown callers, IVR system ensures customer satisfaction. The IVR system not only allows the agents to accept or reject calls but also provides the company with complete detailed reports.
The IVR system provides many other benefits and adds value to your business as well. The most important benefit that an IVR system offers is that it allows you to track and manage your overall call processing process. IVR Systems not only allows the agents to record calls and schedule them according to the requirement, but they also allow the company to track the activity of each agent separately. This way, you can track every single activity of your employees and make necessary changes, if needed.
How to choose an IVR Provider?
There are several companies that provide IVR services and systems for business. These companies offer packaged systems and integrations. 
However, not all companies use the same IVR integration.
Before you select an IVR integration with your company, you need to carefully consider the following factors: whether it will be used as a hosted solution or an on-premise solution; the number of callers who will utilize the solution; how often this solution will be utilized; and the budget that will be dedicated to the system. Many companies use hosted IP PBX solutions with an IVR agent. However, this may not be optimal if the number of callers using the phone will be higher than the capacity of the PBX system.
On-premise solutions are more expensive because they have to use advanced equipment and incur expenses for call handling as well as maintenance. They also usually offer hosted IP phones that are not only reliable but are capable of handling high call volumes. 
If your call volume is high, you may want to consider an on-premise solution instead of hiring separate agents. However, if you use automated call management software with the IP phones, you can decrease your call handling costs.
Increase efficiency and Customer Satisfaction with an IVR System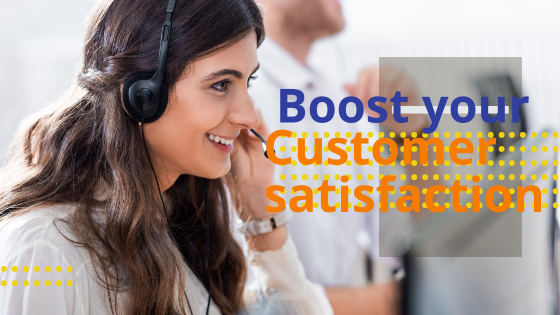 Such a technology has enabled businesses to increase productivity by providing their workforce with a more personal way of interacting with their employers. Businesses today can monitor all types of employee communications such as work-related emails, faxes, and calls with the help of an IVR. 
This can be used for several different functions such as handling internal communication, receiving, and handling the calls of customers, reminding people of tasks which they have already accomplished, etc. The features also allow users to make sales, manage stock levels, distribute information to workers, and recruit new employees.
IVR is usually used in conjunction with automated call forwarding or receptionist systems to enable businesses to handle incoming calls with minimal staffing requirements. In fact, the IVR can sometimes be a direct substitute for full-time employees, allowing the business to better focus on its core business functions such as marketing, product development, and customer service.
How does Interactive Voice Response Systems Work?
An IVR system consists of three elements such as a computerized interface that connects a caller to a PBX, a database of known call answers, and an audio generator that creates pre-recorded greetings and messages. 
The first element is relatively simple and is called the Interactive Voice Response (IVR) system database. This is populated by a small number of specially created words, digitized voices and other standard components. These components are then combined using a pre-recorded template that is later stored in the IVR database. This database contains a large number of commonly asked questions (FAQ's) and commonly associated commands/ prompts that are easy to understand and follow.
The second component of an IVR system is the phone system itself. This is where the interaction between the caller and the IVR system occurs. The phone system uses an ACD system that stores information about each caller and translates this information into sound automatically. ACDs can also be integrated with automated messaging (AIM). AIM is a form of automatic speech recognition that is used to send direct emails, faxes, and telephone automated messages.
The third and most important component of an IVR software is the interactive voice response system itself. This is the part that interacts with the callers. It is made up of a computer program or application that receives and responds to calls.
Technical expertise and vision to help you develop a plan or technology roadmap.
Experience and relationships to help you acquire new technology solutions.
Real support from real people to help with implementation, management, and billing.
Steve Talt

Sr. Director, Systems @ Getty Images

"StrataCore's team worked on our behalf to source the best solution for our needs. They helped to save us valuable time and money."

Wayson Vannatta

CIO @ WatchGuard

"When it comes to getting IT services, colo or a security vendor, the first partner I call is StrataCore. I count on them to know the heartbeat of the market and the best options for our business needs."

Brian Capps

Director, Network & Data Center @ Zillow

"StrataCore hires good people, the team has been super solid and enjoyable to work with."

Brian Hanson

Sr. Director, Comcast Technology Solutions @ Comcast

"The StrataCore team has helped immensely over the years. I don't have to augment my team with experts - you fulfill that role."

Jai Dalal

VP, Internal IT & Technical Client Services @ WideOrbit

"The value that StrataCore adds to an IT department is huge. This is especially the case when you have a lean organization that doesn't have the bandwidth to vet the market to obtain strategic pricing or services."

Nick Halden

Solution Architect @ Vix Technology

"The StrataCore team was very valuable in terms of saving us time and money. Throughout the entire process they provided candid, insightful assessments and market intelligence that brought real value to Vix."

Dan Wilson

Principal Architect III @ Concur

"The StrataCore team is exceptionally talented, knows the industry, and always delivers on promises."

Carey Fujii

Former IT Director @ Tableau

"What I enjoy most about StrataCore is their full end-to-end service. We met, gave StrataCore our requirements, and they engaged the appropriate vendors."

Clifford Cancelosi

COO @ MultiScale Health Networks

"StrataCore focuses on completely understanding customer needs/timeframes/etc.They ensure that it's accurately represented to the provider community."

Jason Stefanski

IT Director @ GeoEngineers

"StrataCore saved us countless hours. Their knowledge of the market and negotiation tactics resulted in saving us a substantial amount. We would not hesitate to recommend them as a very trusted advisor!"

Benny Zaidenberg

Sr. Director, Global Data Center & IT Ops @ Amdocs

"Working with StrataCore was easy. It's the best deal and a win/win situation for both our companies."
1
2
3
4
5
6
7
8
9
10
11
/ 11
StrataCore is here to make your life easier
StrataCore can help bring clarity to the rapidly evolving marketplace to ensure you get the best solution for your specific needs.
Just get in touch.