Get the perfect AWS Direct Connect Solutions
Allows you to establish a dedicated network connection from your premises or data center to AWS
AWS Direct Connect Made Easy
AWS Direct Connect allows you to establish a dedicated network connection from your premises to AWS.
Using AWS Direct Connect, you can establish private connectivity between AWS and your data center, office, or colocation environment, which in many cases can reduce your network costs, increase bandwidth throughput, and provide a more consistent network experience than Internet-based connections.
AWS Direct is a public cloud service offered by AWS, which enables a single private network connection between AWS servers and individual customers' premises without the use of the Internet. Public connectivity can also be established between AWS regions and an external data center (e.g., a data center, office, or other location where multiple servers are physically located).
By establishing AWS direct connections, enterprises are able to reduce the costs of IT infrastructure. Reduced IT costs will lead to improved utilization of available resources and to more profitable business models for organizations.
The ability to provide secure connectivity makes AWS a more viable choice for businesses looking to establish an online presence and for those who rely on IT infrastructures for conducting their day-to-day activities.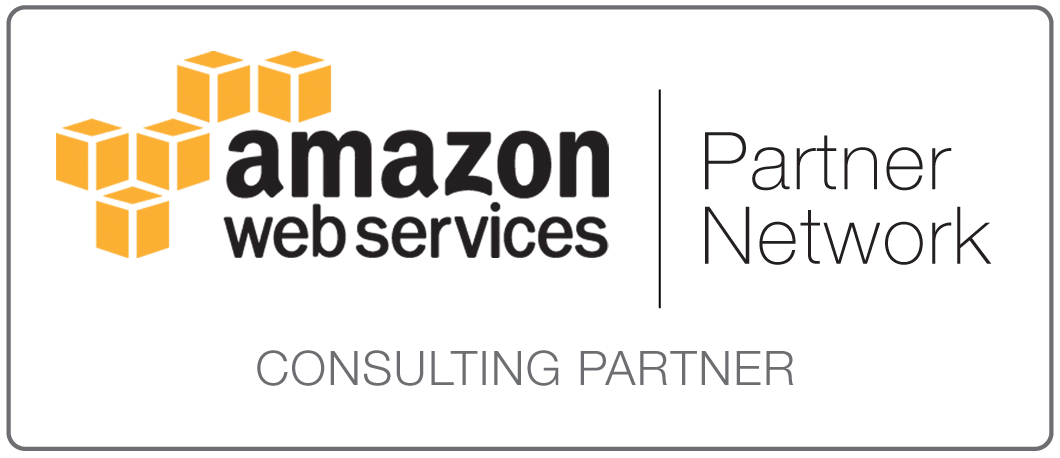 Why Your Organization Needs AWS Direct Connect Services

Unfortunately, AWS only handles cloud-side provisioning. StrataConnect easily extends the dedicated network connection from AWS to a data center or office location anywhere across the globe. With StrataConnect, your AWS Direct Connect procurement process turns into this:

Benefits of Using AWS Direct Connects to Achieve Optimal Performance and Convenience
The benefits of AWS direct connect are twofold. On the one hand, customers can enjoy increased operational flexibility with the ability to establish AWS-dedicated connections. Enterprises can then take advantage of the advantages offered by AWS through the use of virtualization and the ability to have complete control over the deployment and lifecycle of their resources. The second advantage is related to the reduction in costs associated with AWS. Installing and maintaining a private cloud can sometimes be much more expensive than running an on-premises system, especially for medium-sized enterprises which lack the capital to invest in such an elaborate solution.
A company's virtual interface is established through a series of intermediate servers and gateway appliances. One of these servers is AWS's own public cloud. AWS's public cloud runs on AWS's own network.
AWS's virtual interfaces provide both the connection points and the ability to have a second private cloud virtual interface deployed within 72 hours.
For this process to occur, the customer needs to have its security systems protected. It must also meet all the necessary SLA requirements as set out by AWS. Once this has been achieved, each member of the network must have an associate router or gateway appliance which is configured to accept requests on that private cloud.
The interface appliance will then configure the necessary networking features such as the use of the public Ethernet port, the address for the main network, and the subnet mask for the private network. The interface appliance will also determine the necessary DNS server entries as well as other important information.
Once this has been done, it is only a matter of minutes before AWS's public cloud is used to serve client requests from any data centers across the world. Each AWS server will continue to run as if it were an individual node within its own public network.
This provides for fast data transfer speeds and high availability. It also enables AWS to provide full global coverage for its customers in the areas in which they are geographically located.
For companies that are new to the world of cloud services, the benefits of AWS can be easily realized by utilizing the features of its two sister clouds, along with its direct connect.
By using AWS's two data centers, companies can reduce the strain on their IT staff while still maintaining high standards of service at all times. By using AWS's features to create virtual private data centers, businesses can easily achieve the same benefits as a traditional data center without incurring the cost of extensive capital expenses.
Furthermore, by utilizing AWS's features in conjunction with its direct connect, customers can enjoy even more benefits than they are likely to encounter elsewhere.
A prime example of the benefits of AWS is its unparalleled global reach. While AWS offers many advantages over traditional colocation providers, it also provides two different means of increasing connectivity: Through its direct connect and through its mesh network.
Through its direct connect, AWS guarantees a direct connection between AWS resources and the regions in which they are located. This ensures that customers can always count on excellent connectivity and optimal performance no matter where they decide to make their deployment.
Through its mesh network, AWS also guarantees quick and reliable internet-based connections. By enabling subscribers to connect through the same AWS APIs across multiple locations, AWS takes advantage of the real-time flexibility of internet-based connections.
Moreover, with AWS's guaranteed latency and fair scheduling for its peering partners, clients have the benefit of an open and flexible environment in which to make the most of their investments.
By taking full advantage of these unique benefits and leveraging the power of automation to ensure that every customer has access to these unique advantages, no cloud provider can ever fall short of providing its customers with an unparalleled global perspective and a consistent network experience.
Technical expertise and vision to help you develop a plan or technology roadmap.
Experience and relationships to help you acquire new technology solutions.
Real support from real people to help with implementation, management, and billing.
Steve Talt

Sr. Director, Systems @ Getty Images

"StrataCore's team worked on our behalf to source the best solution for our needs. They helped to save us valuable time and money."

Wayson Vannatta

CIO @ WatchGuard

"When it comes to getting IT services, colo or a security vendor, the first partner I call is StrataCore. I count on them to know the heartbeat of the market and the best options for our business needs."

Brian Capps

Director, Network & Data Center @ Zillow

"StrataCore hires good people, the team has been super solid and enjoyable to work with."

Brian Hanson

Sr. Director, Comcast Technology Solutions @ Comcast

"The StrataCore team has helped immensely over the years. I don't have to augment my team with experts - you fulfill that role."

Jai Dalal

VP, Internal IT & Technical Client Services @ WideOrbit

"The value that StrataCore adds to an IT department is huge. This is especially the case when you have a lean organization that doesn't have the bandwidth to vet the market to obtain strategic pricing or services."

Nick Halden

Solution Architect @ Vix Technology

"The StrataCore team was very valuable in terms of saving us time and money. Throughout the entire process they provided candid, insightful assessments and market intelligence that brought real value to Vix."

Dan Wilson

Principal Architect III @ Concur

"The StrataCore team is exceptionally talented, knows the industry, and always delivers on promises."

Carey Fujii

Former IT Director @ Tableau

"What I enjoy most about StrataCore is their full end-to-end service. We met, gave StrataCore our requirements, and they engaged the appropriate vendors."

Clifford Cancelosi

COO @ MultiScale Health Networks

"StrataCore focuses on completely understanding customer needs/timeframes/etc.They ensure that it's accurately represented to the provider community."

Jason Stefanski

IT Director @ GeoEngineers

"StrataCore saved us countless hours. Their knowledge of the market and negotiation tactics resulted in saving us a substantial amount. We would not hesitate to recommend them as a very trusted advisor!"

Benny Zaidenberg

Sr. Director, Global Data Center & IT Ops @ Amdocs

"Working with StrataCore was easy. It's the best deal and a win/win situation for both our companies."
1
2
3
4
5
6
7
8
9
10
11
/ 11