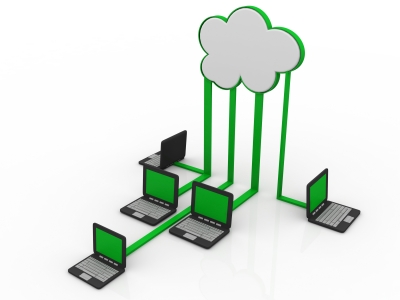 Businesses around the world vigorously chase the notion of creating flawless products and services for their clients. However, many soon discover that chasing perfection and achieving it are two very different things. In fact, the more a business chases the notion of the perfect product or service, the more likely it is that the business will discover that no such thing exists.
"Perfect" Backup?
Nothing is perfect. However, with some careful planning and preparation, it is possible to come pretty close. Take, for instance, the creation of the "perfect" backup strategy. Not long ago, computer usage shifted from desktops to laptops, and then it moved on to mobile devices such as iPads and cell phones. As the workforce changed the way work was done, companies soon discovered that their back-up strategies needed to evolve as well.
Unfortunately, this didn't happen right away. In fact, many businesses simply gave up trying to protect and secure the data that was being stored on these new devices that were operating on the fringes of their networks. As usage shifted, the concept of a "perfect" end-user data protection strategy was simply a successful backup on the file servers every night. Many businesses didn't give laptops and mobile devices any thought.
Enter: The Cloud
Of course, now with the expansion of the cloud, the paradigm has shifted once again. Fortunately, this shift is for the better, and it has made it easier for businesses to protect and secure their data regardless of which device it is being accessed and updated from. Because information is the lifeblood of any business, this makes it easier for a business to maintain the information it needs to keep operating with very few disruptions along the way.
Whether the information is being stored on desktops, a laptop, an iPad, or a smartphone, cloud computing is as close to perfect as a business can get when it comes to storing and protecting data. Not only is it faster and more reliable, but it also is a secure source.
Finding the Perfect Cloud
When researching cloud solutions, a business should ensure the following features are offered. Doing so will guarantee that information stored in the cloud is both accessible and secure.
1. Encryption
Encrypting data stored in the cloud adds a layer of security that is worth its weight in gold. Before agreeing to a contract, look at whether a business can utilize a personalized encryption key that won't be shared with any other business.
2. Support for LDAP (Lightweight Directory Access Protocol)
The cloud provider should offer an on-premise connector that can interface with the business's LDAP-capable directory service. This will help channel data where it needs to go without exposing that data externally. This has the benefit of making user-provisioning easier and more secure.
3. HIPAA Compliance
HIPAA regulations are far-reaching, and a business should verify that data will be stored in such a way as to not run afoul of the regulations of the Health Insurance Portability and Accountability (HIPAA) guidelines.
In the end, if businesses analyze these three points, they will be one step closer to achieving the dream of a perfect security envelope around their data. Further, they'll ensure that their employees can access, update, and store information with few problems or security risks.