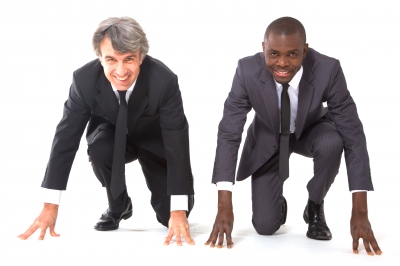 As the Cloud industry evolves, so, too, are the providers. Though well-known tech companies do drive much of the market, market trends indicate that new providers are stepping up to create tailored solutions that especially appeal to SMBs and vertical markets.
The value of new Cloud providers is being measured in the current market in a number of ways. Let's look at a few spotlight trends.
Realizing a True Hybrid Cloud
Some businesses say that they are using a hybrid solution because they are employing both public and private Cloud services. However, few businesses are utilizing a true hybrid Cloud—a Cloud that unifies data across all services.
The true hybrid Cloud requires infrastructure and services to seamlessly and securely enable data communication among different channels. Network-attached storage, for example, can help facilitate data flow between public and private Cloud spaces while keeping cost efficiencies and industry-specific regulatory requirements in check.
Standards Help Simplify the Choice
As businesses settle into Cloud solutions that best suit their market and organizational roadmap, standardization plays an important part in choosing vendors. Without standards, comparing vendors can be nearly impossible.
Furthermore, an unclear market for Cloud services can result in organizations choosing the wrong vendor and facing significant challenges down the road. By then, the business is locked-in to its choice and may lack portability.
In some areas of Cloud services, default standards are due to widespread adoption. Amazon Web Services protocols such as S3 storage, for example, are so ubiquitous that Cloud providers and users can reliably expect to use S3 as a standard API (application programming interface).
New Providers Compete
The playing field for Cloud services continues to evolve in terms of the types of services offered by smaller providers versus larger, established providers. Major players like Google and Amazon have the market share and scale to offer the lowest prices for many business models, but smaller competitors are finding ways to create value for clients by offering specialized, tailored services.
The smaller, newer providers are focusing on solutions that offer thoroughly tailored packages for vertical markets. This boutique model promises increased value for the money due to the deeper level of services offered.
Seamless Adoption
As the Cloud market diversifies, more businesses are choosing Cloud services and are opting for other Cloud products in addition to software. This presents an opportunity for vendors to answer questions about security and deployment concerns for users who have never utilized products like Platform-as-a-Service (PaaS) before.
Cloud providers are using the increasing level of standardization and compliance controls to help ease the burden of risk management. Migrating to new Cloud services is becoming a more simple process for both providers and end users as IT teams grow adept at handling Cloud environments and as the solutions available are designed with user-friendly tools like automated APIs and scripts.