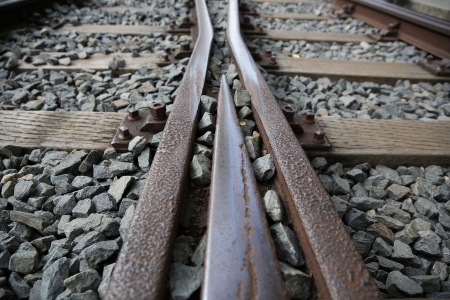 Platform as a service (PaaS) has yet to hit its stride, but a recent report from 451 Research Group claims that the service is already facing a bleak future in the face of growing infrastructure as a service (IaaS) and software as a service (SaaS) cloud models.
The report, created by Senior Analyst Jay Lyman, theorized that the cloud computing industry that once supported the PaaS market is now undergoing a consolidation, one that would eventually result in the PaaS cloud model be merged into IaaS and SaaS. IaaS and SaaS vendors including SaaS leader Salesforce.com have already introduced PaaS-like features that allow customers to create custom applications on their services.
Other IaaS providers are quickly taking pages from the PaaS playbook to give their customers the opportunity to build and host applications within their IaaS cloud; meanwhile, independent PaaS vendors are studying a wide variety of approaches to assist application developers. With a growing number of IaaS and SaaS providers rolling out their own PaaS features in anticipation of becoming a one-stop shop for cloud services, reports like Lyman's cast a shadow over the future of PaaS for cloud-based applications.
Despite the relatively bleak outlook for PaaS as a way to build applications, Lyman's report indicates that PaaS as a market or as a set of features and capabilities won't simply vanish. However, it also knows how the definition of PaaS is steadily changing in the context of IaaS and SaaS.
The overall role of PaaS in terms of cloud services was once clearly defined. While IaaS offers on-demand infrastructure hardware services and SaaS provides cloud-based applications for customers, PaaS serves as an application development environment in which developers could freely build applications without worries about underlying hardware requirements. As such, PaaS often comes with tools that make it easier to integrate features into the application, such as support for multiple languages and integration with Active Directory and other security authentication services.
PaaS has also played a significant role in the cloud, and, as enthusiasts note, it could remain a key model for building custom applications in the years to come. However, the explosive popularity of IaaS and SaaS has led to concerns that PaaS could be folded into IaaS and SaaS as both continue to integrate PaaS features into their services.
There are several major factors that point towards an eventual merging of PaaS into IaaS and SaaS. For starters, PaaS currently represents about one percent of the $131 billion cloud computing market, according to estimates from Gartner. Meanwhile, SaaS represents approximately 14.7 percent of the market while IaaS holds a 5.5 percent share.
Ongoing mergers, acquisitions, and changing partnership strategies of cloud vendors also represent another major factor in the future of PaaS. While IaaS vendors Verizon, VMware, and Rackspace introduced features similar to PaaS to their IaaS clouds back in 2013, Salesforce.com and CenturyLink purchased PaaS vendors in 2010 and 2012, respectively. This has led to much speculation that PaaS as a standalone product is slowly but surely dying as integrated features in IaaS and SaaS take their place.
According to industry expert Krishnan Subramanian, PaaS still has a long and healthy future ahead of it. As Subramanian notes, PaaS still offers a number of beneficial features, including excellent automation with a low level of complexity. He also says that writing off PaaS just as customer adoption of PaaS products picks up is "like writing an obituary about something before even seeing the value."