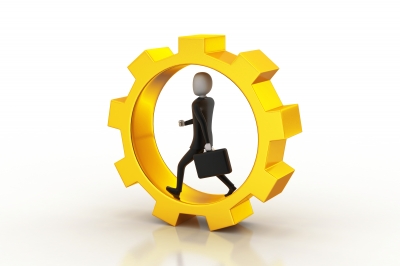 Improving the management of your data center saves money on energy bills and helps maintain consistent performance and uptime. Environmental sensors provide the information and tools needed to ensure data center efficiency, and that is becoming more important than ever.
Data center usage is set to progress. Businesses are storing and using more data and are relying more on Cloud services. All of these factors translate into greater stress on the data center; thus, there needs to be increased monitoring of it and more proactive management of data center efficiencies.
Environmental Sensors
As businesses grow and rely more heavily on data centers, the benefits of environmental sensors are felt even greater. Businesses may be tempted to add or change facilities, but they don't necessarily have to. This is where environmental sensors come into play.
Sensors improve data center operations in a number of ways.
Lower energy bills. Data centers can operate at a higher temperature when you have peace of mind, knowing that the sensors will prevent the location from becoming overheated. Every degree increase in temperature translates to as much as four percent savings annually. This is possible with advanced temperature sensors at the racks–not just at the computer room air conditioning unit (CRAC). When less cooling is needed, sensors can automatically shut down cooling units as appropriate.
Even, consistent airflow. Sensors help CRAC systems deliver airflow consistently, avoiding problems with hot spots or overcooled units. This controls costs by not wasting energy, and it maintains uptime by protecting racks that might otherwise be damaged by hot or cold air.
Security sensors. Environmental sensors can include contact sensors to alert data center management to open cabinet doors. They can even automate security cameras for added protection. These can be integrated with smoke detectors for a complete security solution.
Equipment protection alerts. Sensors can detect humidity levels that may damage equipment, and they can alert you to possible leaks from water-cooled racks or general building plumbing. Sensors can be set to custom threshold levels.
Information for strategic decisions. Environmental sensors help businesses analyze trends in data usage and the capabilities of the facilities. Sensors provide an advanced, deep data set that gives you the full picture of data center efficiencies.
Environmental sensors help companies look at the data center holistically. Instead of judging the effectiveness and efficiency of every server and every cooling unit individually, the data provided by sensors can inform facilities managers about how the entire system functions, which enables decision-makers to increase the entire data center's efficiency.