The words 'cool' and 'data center' may not automatically compute in your mind, but taking a look at some of the world's most unique retrofitted data centers below might change that for you. Some modern data center providers are focused less on traditional data center spaces as security needs, eco-awareness, and the need to accommodate non-traditional hardware increase.
Here are five of the most attention-grabbing and unique data centers out there:
1. Google Data Center, Hamina, Finland
This is a former paper mill that was chosen for its sprawling floor space and its cold climate eco-advantages. Google has harnessed the power of this frigid climate by pumping water through a 450-meter tunnel to heat exchangers where the fresh water that circulates within the server area is cooled by seawater before the fresh water is recirculated. The warmed seawater is then remixed with cold water from the bay to cool it before it is returned to the bay, keeping the data center's environmental impact to a minimum.
2. OVH Data Center, Beauharnois, Quebec, Canada
This former aluminum plant has been refit with efficient heat transfer. The hot aisles all back onto a central air shaft that carries heat directly to the roof. OVH does not use air conditioners, instead they use proprietary water and air cooling technologies, halving their energy costs and bring their PUE down to 1.1.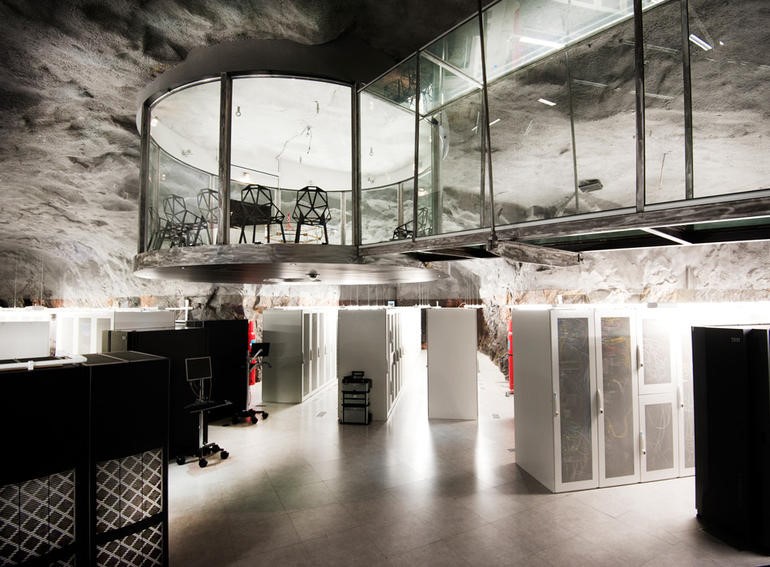 3. Bahnhof Pionen White Mountain, Stockholm, Sweden
The Swedish ISP Bahnhof has refit their flagship data center, a Cold War era nuclear bunker, to feature a standard UPS system and two Maybach diesel submarine engines for backup generation. This data center has it all with high power redundancy, top security, triple redundancy Internet backbone access, and it can withstand a hit from a hydrogen bomb. They've even put in simulated daylight, greenhouses, waterfalls and a huge fish tank so that workers have a pleasant environment in the cold underground behemoth of a data center.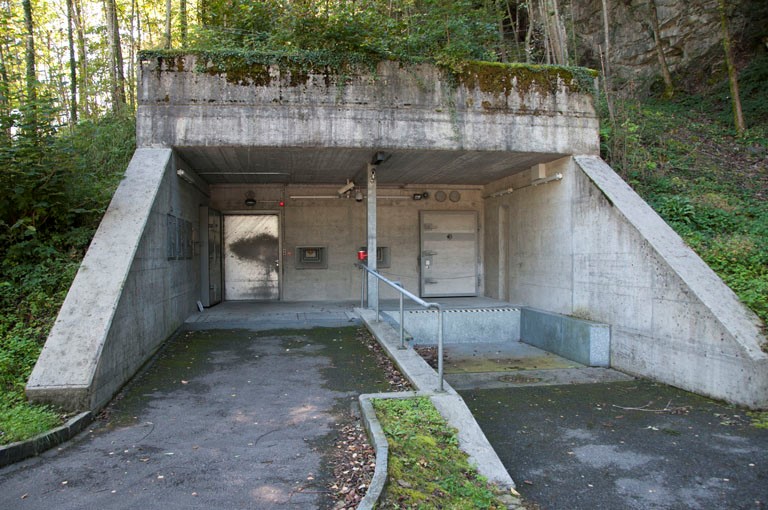 4. Detalis Radixcloud Data Center, Attinghausen, Switzerland
This is one of the most secure data centers in the world, as it was once the command and control center for the Swiss Air Force. The data center is reinforced and remote, and because it is hidden away in the Swiss Alps, they are able to take advantage of cool air and glacial waters to cool the facility at low costs.
5. Barcelona Supercomputing Center, Spain
In what was once the Torre Girona Chapel on the campus of the Polytech University of Catalonia, the MareNostrum supercomputer is housed. The glass room sits inside the 1920's chapel. It was chosen because of its location on campus. It might not be the most green data center but it does make for an awesome visual.
If your company is entering a new market and looking for colocation, managed hosting, or cloud services, here is an eBook speaking to the benefits of working with a broker to source complex infrastructure services.